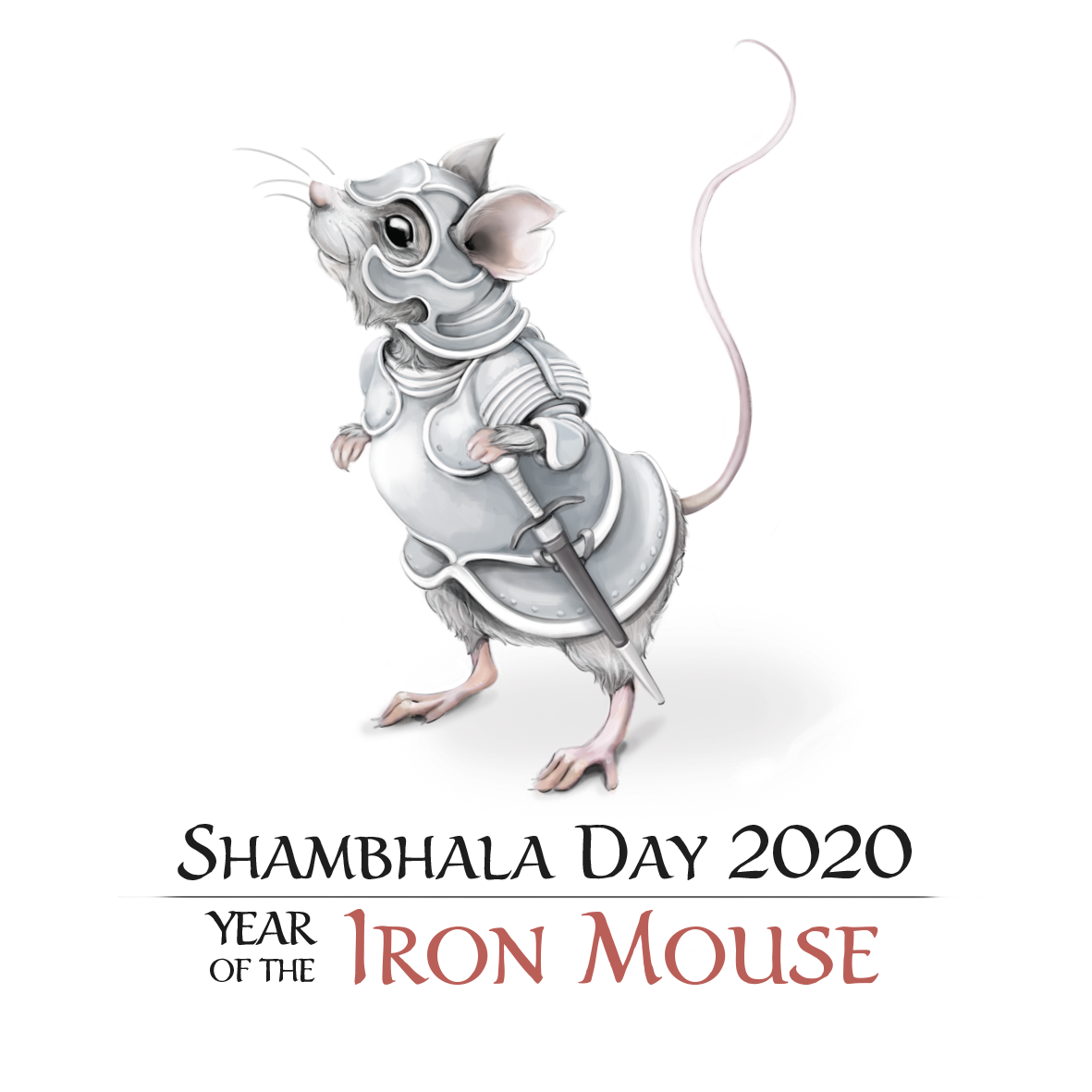 Shambhala Day Celebration
Shambhala Day 2020
The Year of the Iron Mouse
All are welcome to join in the celebration and help us to bring in a Cheerful Shambhala New Year.
We will begin the Year of the Iron Mouse and welcome its qualities of adaptability, cleverness, and contentment. The mouse is the first symbol in the Asian astrological cycle and is therefore associated with newness and beginnings. With the added element of Metal, the mouse tends to be reliable, stable and can turn unlucky events into good fortune.
The Shambhala New Year holds meaning for each of us. It's a time of reflection on what we have accomplished and experienced, and a time to consider our aspirations for the future. We can all aspire to bring the cleverness, adaptability and contentment of the Iron Mouse Year into our lives and local communities.
This year, Open Sky will be celebrating Shambhala Day on March 1st , 2020. Please join us to bring in the New Year! You are welcome to come for all or any part of the day, whatever works for you and your family. The day's events include:
10:00 – 12:00 Open Sitting
12:15 – 12:45 Lhasang
1:00 – 3:00 Meditate with Kids program combined with our Family-community Potluck
3:05 – 3:30 Moon of Kindness Sadhana (once Sadhana begins no entering or exiting Meditation Hall)
3:30 - 4:30 Member Events: International Shambhala Day Broadcast, Global, Fundraising, Good Conversations and Celebration of Individual Offerings
4:30 – 5:30 Clean up
SHAMBHALA DAY marks the beginning of the New Year and represents one of the most important traditions of Shambhala Buddhism. Based on the traditional Tibetan New Year's celebration of Losar, the day is calculated astrologically according to the Tibetan lunar calendar and changes every year to coincide with the annual lunar cycles.