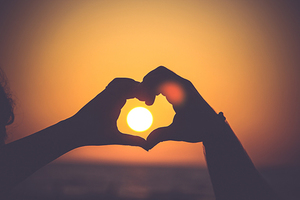 From Stress to Sanity: Mindfulness for Today's World
with Linda Willow
In these troubled times, our minds reel with fear and energy-draining currents of cynicism & pessimism. There is a profound antidote. This class blends neuroscience with ancient wisdom to help us step out of turbulence, discover peace, and touch our brilliant, loving humanity. This replenishes us for our endeavors in the world.
Over the course of four Friday evenings you'll learn how to apply mindfulness & meditation in your daily life.
Open to all. No prior experience required.
You can register without paying for the class. Upon registering the suggested price(s) will appear. Payment options are as follows:
* Pay when registering through PayPal. Once redirected to PayPal, you can enter your payment amount. You are welcome to pay the suggested fees or any amount above or below based on your personal circumstances, or
* Pay with cash, check or credit card at the Center on opening night, or
* Email
[email protected]
to request extended or reduced payment arrangements - we are happy to do this.
To support the work of Open Sky, we suggest a contribution to help cover program expenses, rent and overall maintenance and are happy to accept an offering in any amount that you can afford, either above or below the suggested level. Your financial contribution is not necessary in order to participate in programs, classes or public meditation sessions. Open Sky is 100% volunteer operated and all donations, payments and fees are used to pay center expenses and provide funding for our Generosity Policy.