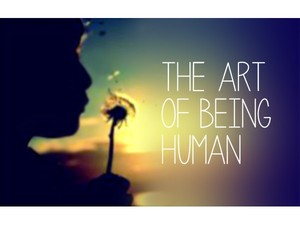 Find Your Mind and Feel Human Again!
with Gregory Lubkin
Through the practice of meditation, we begin to glimpse that goodness, rather than confusion, is the unconditional ground of our existence. Opening to ourselves with gentleness and appreciation, we begin to see our potential as genuine and compassionate human beings.
This first weekend retreat of the Way of Shambhala path of training introduces the practice of meditation and the basic principles of the Shambhala teachings. The retreat includes meditation instruction and practice, talks, group discussion, and individual interviews.


Prerequisites: This program is open to everyone, and no previous experience with meditation is necessary.
An immersive experience designed for new and returning meditators looking to explore and deepen a mindfulness meditation practice.
"The weekend was transformative, beyond my expectation. A valuable addition to my existing meditation practice." - Charles, 51

"Although my life hasn't gotten less messy, my knowledge of how to walk through the mess has grown immensely." Holly, 25
Shambhala Training Weekend I: The Art of Being Human is the first weekend retreat in the renowned Shambhala Training series.
About The Teacher

Greg Lubkin is a Westside LA resident who has over 30 years experience meditating and teaching in the Shambhala Buddhist tradition. He is an attorney and a former professor of medieval history and has previously served as Co-Director for the Los Angeles Shambhala Center and the Berkeley Shambhala Center. He is currently co-chair of the Shambhala Trust, an active member of the Shambhala Process Team and the Code of Conduct Support group to the Shambhala Board of Trustees.
******************************************************************
Pre-registration is required.
Suggested contribution is $125 or your most generous offering based on your financial circumstances either above or below the suggested level.
Our Generosity Policy: We have a generosity policy to make our offerings available to all who wish to participate. If the program price is an obstacle for you, please consider what works for you, and offer as much of the program fee as you can. For those who can offer more than the program price, we have a "patron price". Your generosity in offering the patron price helps cover the costs for others who are not able to pay the full price.
Registration: When registering, you'll have the opportunity to pay online through PayPal (or by credit card), which greatly simplifies the process for us.
You can register without paying for the class. Upon registering the suggested price(s) will appear. Payment options are as follows:
* Pay when registering through PayPal. Once redirected to PayPal, you can enter your payment amount. You are welcome to pay the suggested fees or any amount above or below based on your personal circumstances.
* Pay with cash, check or credit card at the Center on opening night.
* Email [email protected] to request extended ore reduced payment arrangements - we are happy to do this.
To support the work of Open Sky, we suggest a contribution to help cover program expenses, rent and overall maintenance and are happy to accept an offering in any amount that you can afford, either above or below the suggested level. Your financial contribution is not necessary in order to participate in programs, classes or public meditation sessions. Open Sky is 100% volunteer operated and all donations, payments and fees are used to pay center expenses and provide funding for our Generosity Policy.